Films I've Viewed
Cabinet of Caligari (1962) - Glynis Johns (Jane Lindstrom), Dan O'Herlihy (Caligari/Paul), Richard Davalos (Mark Lindstrom), Lawrence Dobkin (Dr. Frank David). 2 out of 10 bobs.
Impact (1949) - Brian Donlevy (Walter Williams), Ella Raines (Marsha Peters), Helen Walker (Irene Williams), Charles Coburn (Lt. Tom Quincy). I'm not sure why I love this film, but every time it's on, I have to watch it. After reading my previous review of the film, I'd have to agree with my original thoughts. Brian Donlevy was amazing! Ella Raines, still just o.k. Can anyone recommend a good Raines film to see? Helen Walker was fantastic. I find her underrated. Her vulnerability and strength were wonderful in this film. Charles Coburn was still great as the detective. Most of the time he seems like a caricature, be he certainly showed his acting chops in this role. I enjoyed seeing this film again. I might bump it up to an 8 out of 10.
Shock (1946) - Vincent Price (Dr. Richard Cross), Lynn Bari (Nurse Elaine Jordan), Frank Latimore (Lt. Paul Stewart), Anabel Shaw (Mrs. Janet Stewart). Vincent Price, always delicious, plays Dr. Richard Cross, a man who murders his wife basically in the opening scene of the film. He is having an affair with his nurse, Elaine, and can't get a divorce. Anabel Shaw had the misfortune to witness the murder but is in shock, hence the title. Surprisingly, she ends up being treated for shock by Dr. Cross. Great suspenseful film. Vincent Price is wonderful. Anabel Shaw is weak as Mrs. Shaw. I know she was supposed to be vulnerable, but I cringed every time she was on screen. Lynn Bari was amazing as Nurse Elaine - a strong, fierce woman. I was very impressed by performance. 8 out of 10 bobs - better if Shaw's performance was better.
Grey Gardens (1975) - An intriguing documentary about the lives of Big Edie and Little Edie Beale. They started out as wealthy, cousins to Jacqueline Bouvier Kennedy, and ended up in poverty, in a dilapidated mansion, Grey Gardens, in East Hampton. The house is falling apart around them. They have basically only each other for several decades, and even though they are both seem to hate each other, they depend on each other. It's intriguing, disturbing, but important. I can't believe I waited so long to watch this. As a mostly recluse myself, I fear becoming like this. While I have never had money, I find myself having several characteristics similar the women. None of the cats and raccoons, but the loneliness and the desire to be loved and the fear of being in the outside world. Touching and tragic, I thoroughly enjoyed this film. These poor women and their lost dreams, I wish things had worked out better for them. 8 out of 10 bobs.
Before Dawn (1933) - Stuart Erwin (Dwight Wilson), Dorothy Wilson (Patricia), Warner Oland (Dr. Paul Cornelius), Dudley Digges (Horace Merrick). A million dollars is missing after the death of a gangster. Everyone is looking for the lost funds in an old house, guarded by two old women. When one of them turns up dead, the police and psychics are on the case. Dorothy Wilson is apparently psychic, and her father manages her. The police want to charge them with misleading people, but won't if they can find the killer of the old woman. Decently acted, but Dorothy Wilson was not great. I adored her costumes, but that is the best I can say. 6 out of 10 bobs.
The Crooked Way (1949) - John Payne (Eddie Rice/Eddie Riccardi), Sonny Tufts (Vince Alexander), Ellen Drew (Nina Martin). Eddie Rice, war hero, has amnesia. After returning to L.A., he finds out that he was a gangster, Eddie Riccardi. Through the film he tries to find a balance between his current and previous life. Great film. You can't go wrong with John Payne. Another highly underrated actor which I adore. 7 out of 10 bobs.
Links of the Week
I adore Agatha Christie. I love her books and the adaptations of her works as shown on Masterpiece are always gems. I adore Hercule Poirot, so I was thrilled when I saw this article on Fine Books and Collections about the identity of the "real" Hercule Poirot. Who knows if the gentleman in question was really the inspiration for the Belgian detective, but it's definitely a good guess.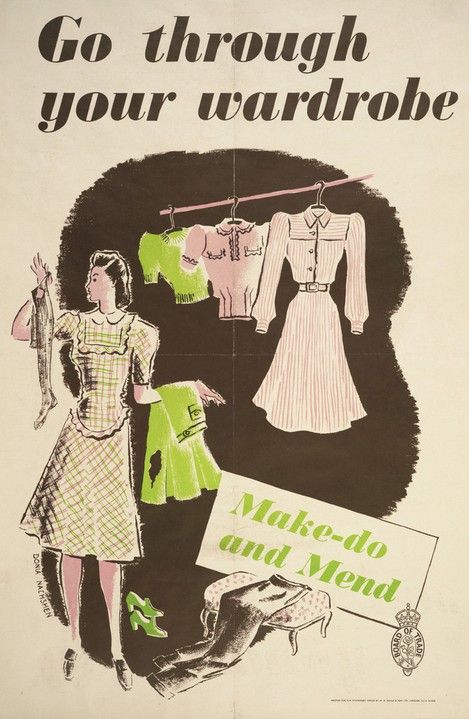 I would love to have a vintage wardrobe. I adore vintage clothes, but lack the money and body to do so. I really appreciated the primer about how to build a vintage wardrobe from Jessica at Chronically Vintage. Wonderful tips. Maybe this will help get my vintage wardrobe started.